There is no piece of content people have more trouble writing than their own About page.
It's tricky and intimidating, right? I mean, who wants to write about themselves?
I ran into this all over again when writing the About page for Copygrad a couple weeks ago. So what'd I do?
I scoured the Internet, not looking for the typical advice, but looking for examples of what I did NOT want my About page to be like.
This made the search way easier. Why? Because there's a lot more crap out there than there is good stuff.
I zeroed in on nine mistakes I wanted to avoid with this About page and any other one I create in the future. Feel free to apply these to yours, or hold them up against Copygrad's and tear it apart. 🙂
The 9 Mistakes Ruining Most About Pages
1. It's all about YOU.
Wait, isn't that what an About page is supposed to be about? Well, yes and no.
"Yes" in the sense that the About page should include details about you as a person, "no" in the sense that all personal info about you should be secondary.
The primary focus should instead be on what the visitor can get out of your site. Only when you reveal that can you move on to the glorious details of your affinity for foreign cinema, French press coffee, and world travel.
And don't just slap what's on your home page onto your About page. If you reveal the value of your site on the home page (which you should), use the About page as reinforcement for that value.
After reinforcing the purpose and value of your site, you can focus on the personal details. The key is to avoid making them sound like a "bio." This means you should avoid statements like:
My name is ____________. I'm ____ years old and live in ________________.
Ever since I can remember I've been interested in _______________.
I graduated magna cum whatever from the University of Who Cares.
Before people want to get to know the little personal details about you, they need to know WHY they should care who you are in the first place.
2. I spent 10 minutes reading it.
Oh wait. No I didn't. Because it was too damn long!
I bounced, made a sandwich, and got down with someone else's About page instead.
Your About page should be no more than a couple hundred words (anything over 400 is probably way too much), and your paragraphs need to be frequently broken up with interesting things like pictures, bullet points, links, and email opt-ins (more on those later).
If you're the rare person who has an epic personal story worth telling, do three things:
Make sure it truly is a damn good story.
Write it as a blog post.
Incorporate a link to that blog post in an interesting fashion.
Don't turn your About page into a bottomless pit of paragraphs. Keep it short, tight, and punchy.
Got more to say? Give people the option to click through and access it instead of beating them over the head with your life.
Noah Kagan does an exceptional job at this over at his blog, Okdork.com. (This is everything an About page should be.)
3. It's written in the third person.
I'm drawing a line in the sand.
Unless the website is for a company with multiple partners and/or employees, always always always go with first person.
Nothing is more awkward sounding than reading about someone you've never met or heard of in the third person. Maybe it worked in the early days of the Internet, but in a barrier-less age of social media, it sounds completely out of touch.
As a society, we tend to hate people who frequently refer to themselves in the third person. Why do we suddenly act like this rule doesn't apply on About pages?
If you're going back and forth on which perspective to use, stop thinking about it right now. I just solved your problem.
4. You got too cute.
Oh, your official title is Marketing Mastermind? Conversion Clairvoyant? Digital Dynamo? Ecommerce Emperor?
Please. Tell me what you do.
If you want to show off your personality, great. Fantastic. We all applaud you. Personality is good. But don't let it get in the way of communication.
For the perfect balance of personality and clarity, check out the About page on Copyhackers.
Joanne Wiebe and Lance Jones are straightforward with their titles (Conversion Copywriter and CRO Consultant, respectively), but they also keep it real and let their personalities shine through naturally. Well done!
(I'd also recommend subscribing to their list for killer copywriting and conversion tips every Tuesday.)
5. There are no pictures.
C'mon, you're gonna make me read a bunch of text without giving my eyes a single treat.
I'm not talking a sexy beach sunset or anything, just give your visitors' eyes something interesting to break up their brain's typical About page expectations.
Surprise them. Pique their interest. Then deliver with your words.
6. There's no call-to-action.
What's the #1 thing an About page should accomplish?
Get the visitor to do something else on your site.
Whether it's joining your email list, reading a blog post, submitting a query, following you on Twitter, visiting your store, or anything else you might like them to do, your About page needs to direct visitors to a specific action.
The About page is one of the most visited pages for new visitors. Make sure you tell them what to do next. Don't be afraid to spell it out.
And don't be afraid to get creative with this part! One of my favorites is the last section of Neville Medhora's About page on his blog titled "After reading my blog, many people have personally told me:".
I clicked every one of those damn links. Couldn't resist. Don't regret it.
You can tell he's a copywriter. 🙂
7. It's all hype.
Don't call yourself an author if there's no book with your name on it.
Don't list Coca-Cola as one of your clients if your relationship never extended beyond that time they retweeted you.
Don't credit yourself with doing great work for the company that fired you.
Don't use words/phrases like "in-demand," "best-selling," and "leading authority" when no one believes them but you.
Don't lie.
People can smell bullshit. Never forget that.
8. There's not enough hype.
Now that we got #7 out of the way, also be sure not to sell yourself short.
People will never know how awesome you are if you don't show them. If there is tangible proof of your awesomeness, put it on your About page pronto.
Just do it tastefully. Use actual words that you can prove actual people have spoken (testimonials). Link to work you've done. List past or current clients who are okay with you listing them. This can take all the pompousness out of praising yourself. Why do you think rappers use hype men? Because hyping yourself sounds lame.
Check out the gentle sprinkling of testimonials from actual customers on the Fizzle.co About page.
The three dudes behind Fizzle have built up enough credibility in the online world to where they don't necessarily need bigger-named people to vouch for them.
Instead, they use actual words from real customers to reassure new visitors (AKA the people they would like to become new customers) that they're just three trustworthy guys who want to help people grow their businesses.
9. It left me with any number of the following questions:
What's your email?
What social media account should I follow you on?
What can you do for me and/or my business?
What results have you gotten?
What have others said about you?
Why should I trust you?
Your About page is going to attract new visitors who land on your site.
You can view that as one of two things:
An annoyance
An opportunity
Everyone dreads writing the About page, but what if it was a page that you wanted people to visit? A page that you knew would get visitors to do what you want them to do?
It can be. Your About page doesn't have to be what you don't want it to be. Instead, it can exist to fulfill whatever action you want visitors to take.
If you clearly define that action, heed these mistakes, and model what other people are already doing successfully, you're golden.
Have fun. View this as an opportunity. It is.
Question: What changes do you plan on making to your About page? Leave a comment and let me know.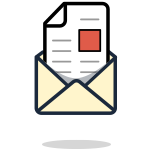 Want Better Copy? Get the Free Copy Generator!
Become a Copygrad member for free and I'll send you the Home Page Copy Generator, a simple tool that will walk you through creating or optimizing your home page copy in the next 10 minutes. You'll also get 2-3 new blog posts sent right to your inbox every month.