You don't have to be a basketball fan to recognize this man: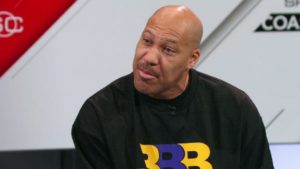 That's LaVar Ball, the guy who, over the past year, said he could beat Michael Jordan one-on-one, demanded a $3 billion shoe deal from Nike and Adidas for his son Lonzo (a rookie just drafted by the Los Angeles Lakers), and a variety of other ridiculous things that have made him irresistible to media outlets like ESPN.
He's used that coverage for one purpose: promoting Big Baller Brand, the apparel company he launched last year, and the $495 signature Lonzo Ball shoe they just released.
Most people have found the constant coverage annoying, but there are plenty out there who think LaVar's ability to capture attention makes him a genius marketer.
So I was surprised when I went to the Big Baller Brand website (the one place where you can buy the products he's promoting) and discovered it was…decidedly not genius. In fact, it's making a ton of the mistakes I see so many early stage businesses making every single day.
I dissected the site page by page and created a visual breakdown that takes you on a guided tour of the biggest mistakes (and how to fix them) below.
While there might be a dash of schadenfreude here, the main purpose is to show you super common copywriting and design mistakes so you can make sure you're not making them too. 🙂
Let's dive in!
Tip: If you're on mobile, turn your phone to landscape for the best experience!
---
So, what do you think of the Big Baller Brand website? Anything you saw that I overlooked? Leave a comment below and let me know!