Hey there!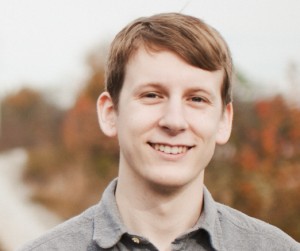 I'm Will Hoekenga, the guy behind Copygrad.

When I'm not writing about copy and marketing strategy here, I'm working on it with clients! Fun stuff like:
Writing/optimizing sales pages and landing pages that play the long game

—that means they're not only designed to convert, they're designed to position your brand exactly where you want it to be.
Creating lifecycle and sales emails

that shepherd folks along the customer journey, from prospect to buyer to lifelong customer. If you have existing sequences, I'll identify where they can be optimized to increase the return you're seeing from them.
Creating content with a job

, because a great piece of content is like a little salesperson for your product that never eats or sleeps.
I love coming alongside startups and entrepreneurs and helping them figure out what they need to do to grow—then executing.
Here are some nice things people have said after working with me or reading Copygrad:
"Will is one of the best copywriters and marketing thinkers I've ever worked with."
– Clay Collins, CEO and Co-Founder of Leadpages
"Will isn't just a great copywriter. He's a student of the craft and knows how to help you improve. His work produces real results."
– John Morgan, Author of Brand Against the Machine
"Thanks for this post. I loved all of it. Nicely done."
– The comment Seth Godin left on the very first Copygrad blog post.
Interested in working together? Just click the button below to tell me about your project.
I'm also an editorial advisor for Hardbound—an app that creates visual stories designed for your phone (and one of Fast Company's 10 Best Apps of 2016 and runner-up for Product Hunt's 2016 Mobile App of the Year).
In addition to advising, I've co-written the occasional story for the app! Here are a few (best viewed on mobile):
A Little More About Me
How to Pronounce My Last Name: "Hook-ing-uh." As in "hooking a fish," but without "fish" on the end. It's Dutch, okay?
Location: Nashville, TN. Passing through town? Hit me up on Twitter and let's grab a drink!
Facts: I love Alabama football and the San Antonio Spurs. Whales fascinate me. I'm a super lucky guy.
Fictions: Just can't tell the difference between your and you're. Competent dancer. Totally did not have my own Dragon Ball Z website in 7th grade.
Wanna Chat? You'll also find me on Twitter!